I want to thank everyone at Lang for the beautiful cooker! This is her first cook, three racks of St. Louis ribs. Tomorrow is the brisket. She's the prettiest thing I have seen!
-James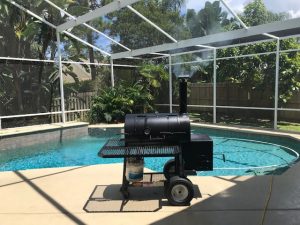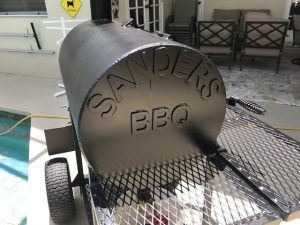 Thank you James for letting us know how much you love your Lang!
If you have a Lang BBQ Smoker and want to share some photos, stories and perhaps a recipe – shoot us an email or post on our Facebook page.