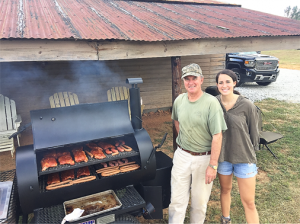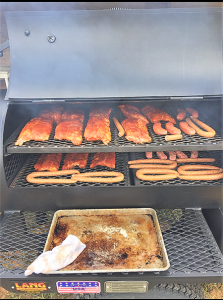 Fabulous Smoker!!
Mr. Lang, this is Rob Vincent in Chattahoochee Hills, GA. I called this past Friday and spoke to both you and Ben to see if I could obtain one of your smoker's for my Labor Day dove hunt. I understand that's it's rare to call and have one delivered in 48 hours; but you guys made good on the delivery and the 48" original smoker lived up to all expectations as you can see below!
Giving the Green Egg a year or two off!
Many Thanks and continued good luck with your product.
Rob Vincent
Valley Creek Farm