With more testimonials over more years than can be counted, the family line of Lang BBQ Smokers® rises above the fray. It's been said more than a few times that Lang BBQ Smokers® are the "holy grail" of all smokers. When you drive into any event with on one of these stick burners in tow, eyes will follow and competitors will get serious.
Lang BBQ Smokers® — gotta admit; these babies are big, they're beautiful, they make a statement, and decades of success have shown they are the quintessential BBQ stick smoker. Ben Lang's design of the reverse flow system has taken stick smokers not only to a new level but a whole new universe of capabilities.
A Lang stick smoker in court?
It's been reported that in a divorce case a former spouse went to court to gain custody of the Lang stick smoker. It's simply a love-fest between backyard chefs, restaurant chefs and competition chefs, and they send photos…proud to be Lang BBQ Smokers® owners.
Here's an example:
Matt Lee has been cooking on a smoker cooker for as long as he can remember … literally. Since he was a young child he has been throwing wood on a fire and cooking something up. Now he cooks on a 108 Lang BBQ Smoker, competes on the Lang BBQ Competition Team, and is the owner and operator of the Smoke Rising BBQ Joint in Blackshear, Georgia.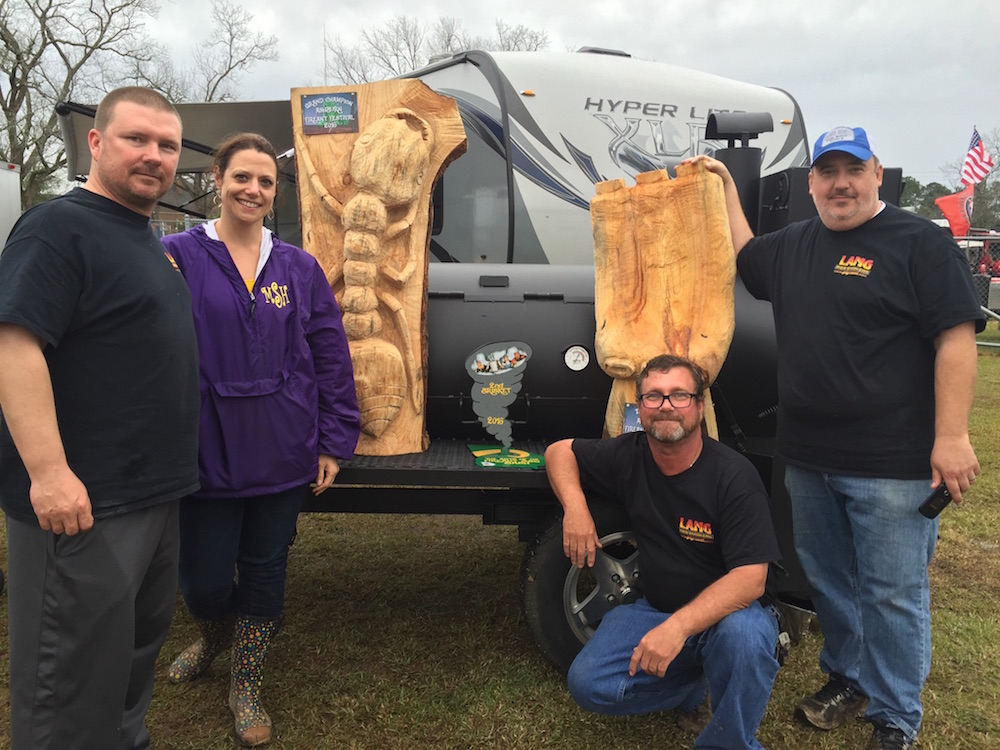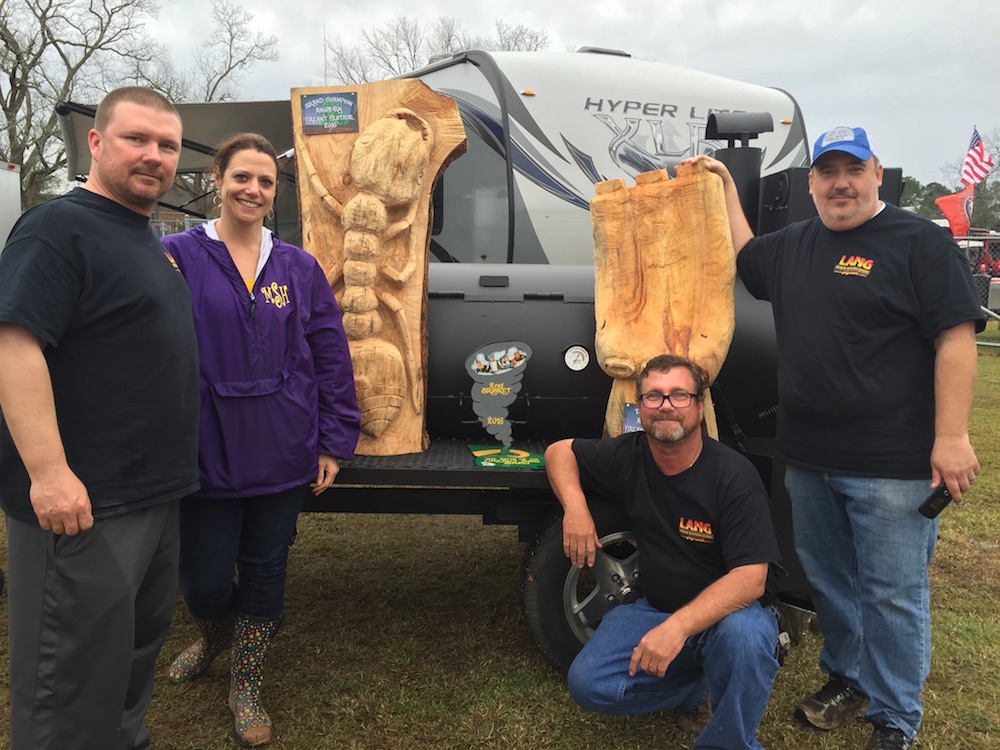 Sticker burners would never be the same again
Lang BBQ Smokers® are the number one BBQ smoker cookers because of Ben Lang's revolutionary way of grilling, cooking and smoking meat, chicken and seafood. Lang is the originator of the reverse- flow, off-set firebox design that, along with the heavy, 1/4-inch plate steel construction, allows for even, consistent sizzling and searing of the meat to fail-proof perfection. BBQ moved into a whole new universe of opportunity.
So, What do "Sticks" Have to do with it?
Lang BBQ Smokers® cookers are called "stick burners" because they burn wood on one side of the unit, in the firebox, to create heat circulating evenly around the meat in the main cooking compartment (this is called the reverse flow, off-set design). This process of creating clean heat circulating around the meat sizzles off fat for a healthy, lean, delicious barbecue flavor, and barbecue enthusiasts can change up cooking methods to create more of a smoked flavor. Lang BBQ Smokers are easy to keep clean so you can spend your time grilling, smoking and enjoying the moist, succulent barbecue.
Lang BBQ Smokers® show up in top-notch venues
You don't just show up and get featured at famous places/events unless you have some real clout going for you. That's what got Lang to the Great BBQ at Trump National Golf Club, DC.
—We would like to say a huge "Thank You" to you and your team at Lang BBQ Smokers!!!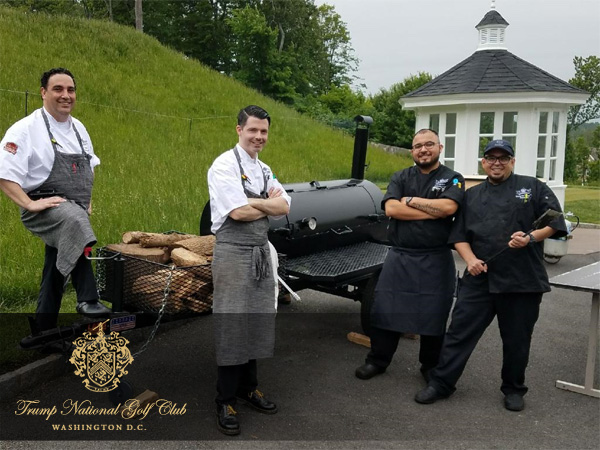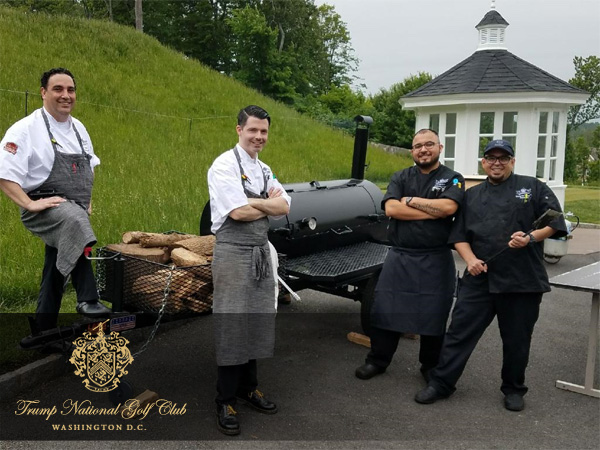 "We get nothing but great compliments on our food from the members, but it's the show of the Lang smoker itself with a great smell that draws them in." Respectfully, David W. Propst,
Chef de Cuisine, Trump National Golf Club