Volume 28 | December 2021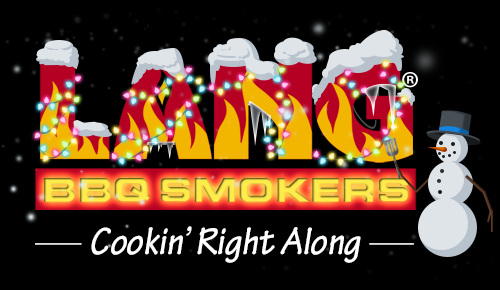 DON'T YOU WANT MORE LANG FOR YOUR BUCKS????
Do you have a birthday coming up?? Are you getting ready for 
Christmas
?? Anniversary?? Whatever the gift giving season or event, don't forget about 
Lang Gift Bucks
!!!
Lang Bucks
 never expire and can be saved up for your very own Lang!!! What a gift!!! Just mention it to your friends and family.
It's crazy just how fast they add up!! And Never Expire!!!
DON'T FORGET TO TAKE THE LANG SURVEY!!
NOT ONLY DOES IT ONLY TAKE 3-4 MINUTES, BUT WE ARE GETTING
SOME GREAT COMMENTS!!
WE WILL BE SHARING SOME OF THEM IN LATER NEWSLETTERS!!


We hope you are making plenty of BBQ memories with family & friends, winning competitions, and running successful BBQ businesses! We invite you to share your BBQ ART, selfies, recipes, and winning results cooking on a Lang.
Thank you from the Lang BBQ Smokers® team
For all product questions please call the office at 1-800-462-4629 or email us at
[email protected]
. (Please do NOT reply to this email.)
Sincerely,
Ben Lang
Lang Bar-B.Q. Grills