Jeff from Lake Orion, MI shared these photos and this message about his 60 Lang BBQ Smoker:
I just wanted to review my first partial year with my Lang Original 60 smoker. I have put my smoker away for the winter (as I type this, it is -6 degrees Fahrenheit out, with an expected high for the day of 9 degrees….) as it just becomes difficult to clean it with the freezing temps we get.
I received my smoker in July and immediately seasoned it, then started getting used to how it worked. I then started with small family gatherings (no more than 5 or 6 slabs of ribs, or 16 lbs of port butt/pulled pork), maybe a couple of chickens.. My wife, who is not a big fan of ribs, said ribs were now ranking as one of her favorite items that I cook as she said they came out much, much better on the Lang. I then had the pleasure of being invited to cook for my oldest son's best friend's wedding. I proceeded to cook 60 lbs of pulled pork, 12 slabs of baby back ribs, and 24 chicken quarters for 125 people at the wedding. Keep in mind, I do this for fun, but after the wedding, I had 17 different requests to come and cook for different folks various outings or events. See a picture from the wedding cook above.
I have never had that many folks give me that many compliments on the food. My wife pointed out it was mostly the smoker, not me….thanks dear. 😊
I proceeded to do smaller cooking for just family, then had the last event of the year – cooking for 75 weightlifters at my Crossfit gym. Wow, those people can eat, but the same reaction – unbelievable compliments on the food. We have four barbecue joints in town, 3 of which are owned by folks from the great state of Texas, and I was told by half the folks at the gym that my barbecue was by FAR better than any of the four local joints. Another pic from the event at the gym (yep, cooking in the snow and 19 degrees) – 32 pounds of pulled pork and 9 slabs of baby back ribs: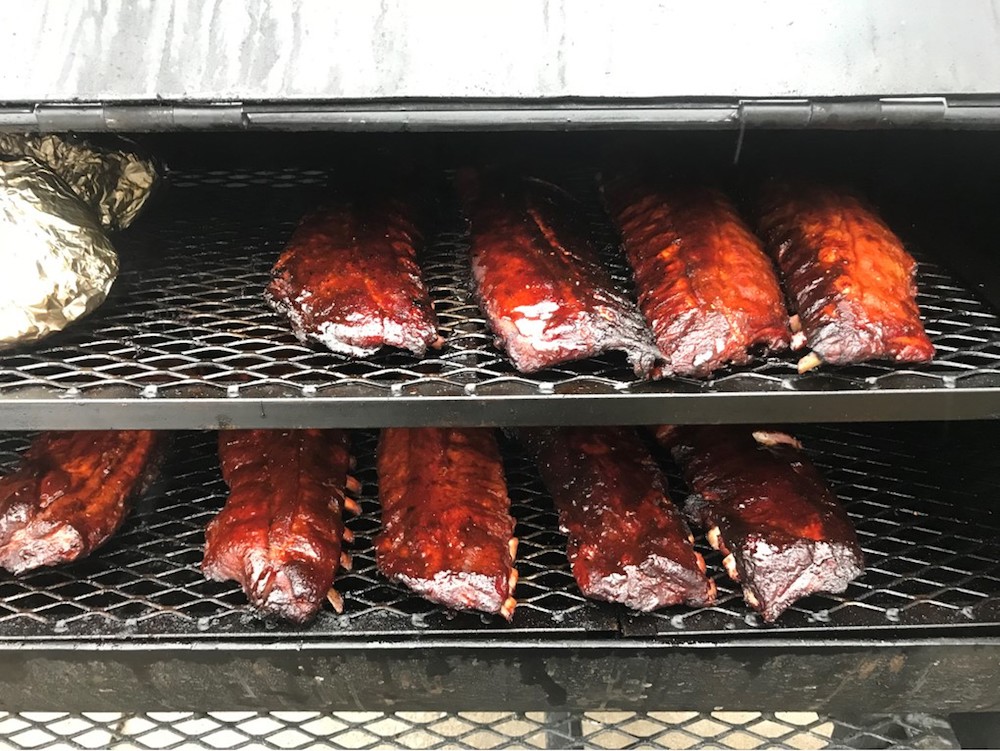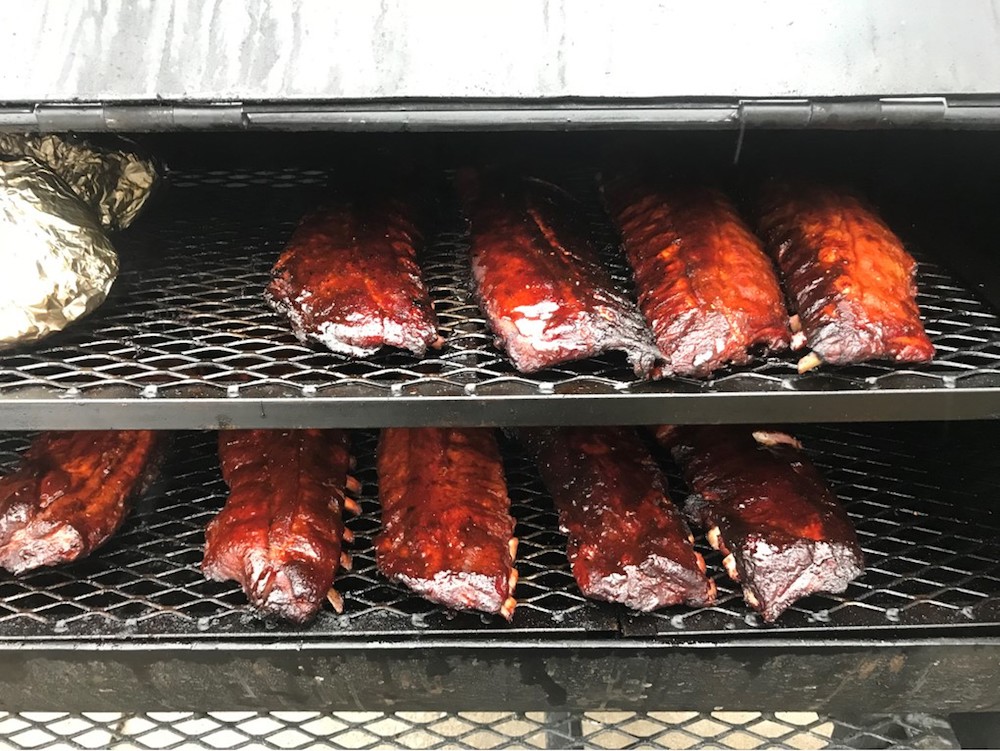 The only problem I ran into at the gym was I totally underestimated how much athletes eat. We ran out of food, so I am preparing for next year and doubling the amount of food I make. I was not able to clean the smoker on site, so I had to attempt cleaning the next morning at home. Whoops – water and cooking grease combine to form a big icy plug in the drain, hence the reason my smoker is in the barn for the winter. I did manage to get a good sized fire built and thaw it out and get it squeaky clean, but I think it best if I limit winter cooking.
In short, thanks for making me seem like a much better cook than I am – my Lang smoker makes it sooooo easy to be a good cook. By the way, one of my family's favorite recipes (came from my brother in law who is a Maryland native) is for something called either Eastern Shore Chicken or DelMarVa chicken. The recipe originated around the shores of the Chesapeake. DelMarVa stands for Delaware/Maryland/Virginia.
The Eastern Shore chicken recipe (loosely, adjust it for taste) is has been shared on the Lang Recipe Blog  Eastern Shore Chicken / DelMarVa recipe
Thanks again for making me a much better cook than I actually am! Have a great day.
Jeff Leigh
Lake Orion, MI