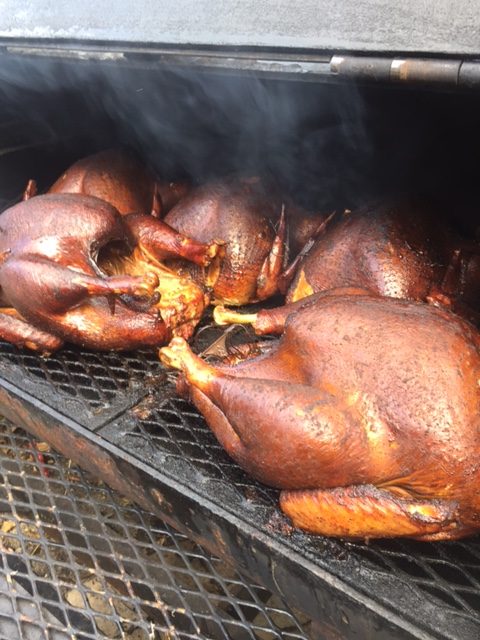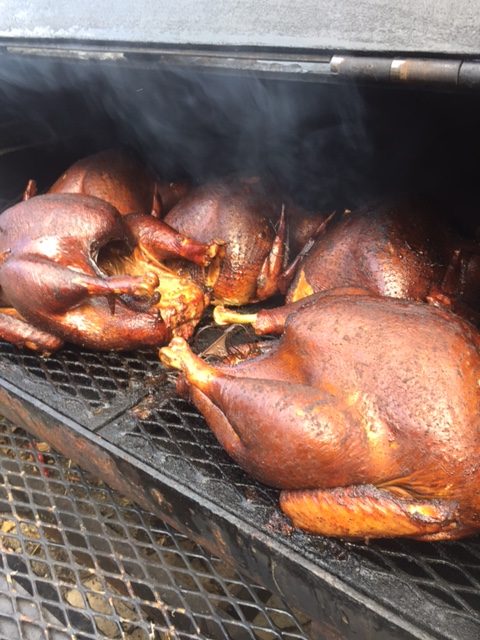 Rob Cohen sent us this photo of his 48″ Lang BBQ Smoker filled with turkeys for Thanksgiving last year.
Thanks for the photo Rob.
They look delicious.
Hope to hear you'll be doing the same again this year!
Check out some of the turkey tips and recipes we have on our Recipe Blog.