F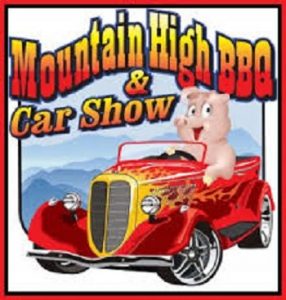 ranklin North Carolina Smoking in the Mountains BBQ festival.
45 of the best professional teams are here – including the Lang BBQ Competition Team.
There are some pretty impressive backyard competitors too! We met Adam Beard, aka Pitmaster Doctor Cue, a North Carolina BBQ competition team and KCBS member.
Adam placed 3rd Backyard Chicken, 1st Backyard Ribs, 6th Backyard Pork, and overall Backyard Grand Champion. He says we'll be seeing him around at the Backyard at Butts and Beans in Newton, NC in September and then in the Jack Daniel's Shade Tree event in October.
Adam, we enjoyed meeting you and thanks for sending the photos!