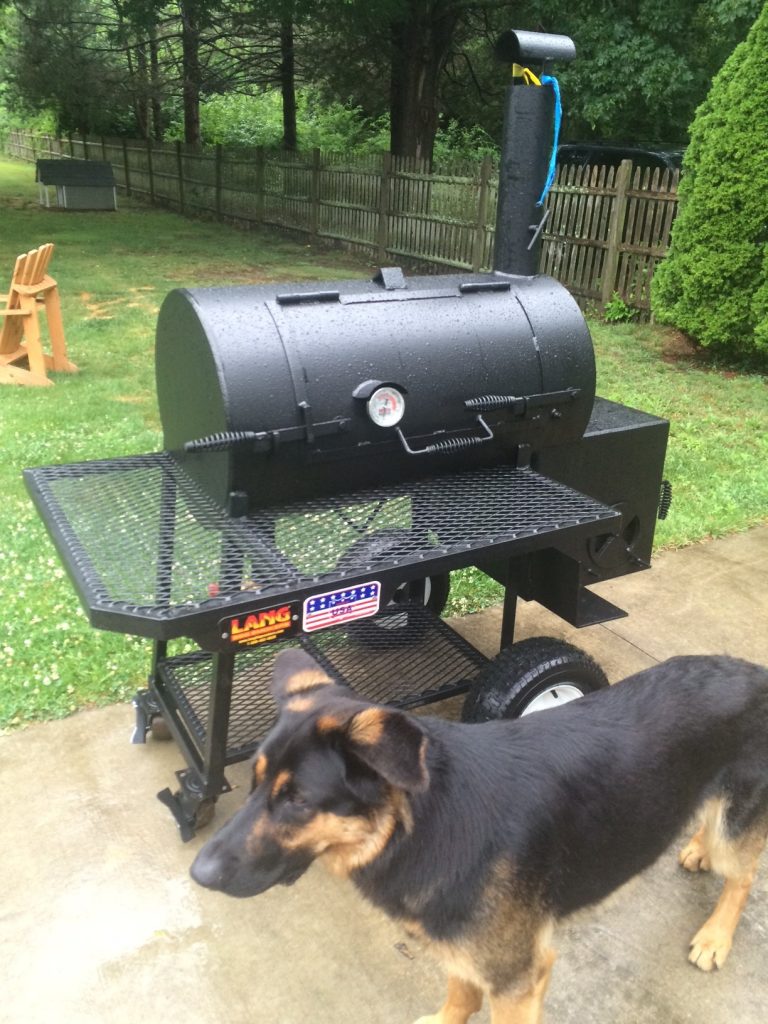 Hello Everyone at Lang!
I wanted to send a quick note of thanks! I got a fun surprise to start this short week this morning. My Lang BBQ Smoker arrived before I went to work.
This smoker is amazing! I did a lot of research on which company to buy from when thinking about getting a dedicated smoker and read lots of reviews about the quality of a Lang. Still, nothing could prepare me for who well-built your product really is. I have no doubt that this cooker will need to be passed down in my family because It's certainly going to be around long after I'm gone.
I haven't cooked on it, or even attempted to break it in yet, but I'm already won over. Looking forward to this weekend when I can dive in and have some fun with it!
Also, I wanted to say that I really appreciate everyone at your company and the job they do. Anyone I spoke with during the buying process was very well educated and well-spoken about what you do, when you do it and when I could expect my cooker. You all made for a great buying experience.
Finally, Adam, the gentleman who delivered my cooker, also a very nice man. He called ahead of time, was accommodating to when I'd be around, showed up when he said he would, right on time, and was just an all-around good person. Please make sure you thank him for getting me my cooker. I certainly did but he's deserving of more.
Dog Approved
I've attached a quick pic of my cooker in my back yard. My giant German Shepherd approves. My other dog refused to be in the pic. He was still trying to figure out if this thing was going to go after him or not. HA!
Thanks again and have a great week!
S. Ganglani